January 2018

Happy New Year everyone.
Well it seems to have rained every day since the beginning of January and the ground in the wildlife area is very muddy but there are still jobs to do in the garden. This year we plan to start growing fruit in the SHED garden. If you are thinking of doing the same now is a great time to plant bare rooted fruit trees. Apple, plum, pear and cherry trees are all dormant at this time of year, so they can be packed, bought, moved and planted without any harm coming to them. Bearing bare rooted trees are much cheaper too and you can find some great bargains in your supermarket isle.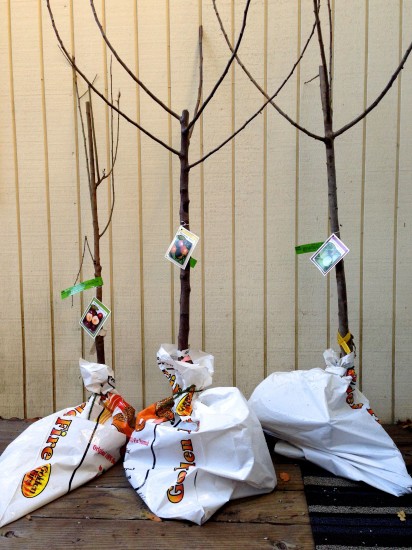 When you plant your trees make sure they are well watered on the day you plant them and regularly over the next 12 months until the roots get established. The trees will need to be attached to a stake too for the first few years.
If you don't have room for a fruit tree you can still get planting. Its not too late to plant broad beans if you forgot to do it in November and the next few weeks are the perfect time for planting garlic. Every garlic bulb is made up of lots of cloves. Each of these can be planted 6 -12 inches apart and will swell and grow into a new garlic bulb by summer.
Have you seen any snowdrops yet? They are just starting to flower and for me always herald the start of a new growing season.
Jane - Field to Fork Coordinator
Frogmary Green Farm